31 Greatest online lead generation techniques
Online lead generation has the power to transform your business. Our FREE lead generation eBook will teach you everything you need to know to generate more leads online and grow your business.
In this comprehensive guide, we cover our best tips, tricks and techniques, including: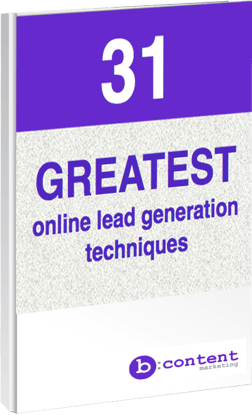 the mechanics of lead generation
calls-to-action that rock
how to create an irresistible offer
landing pages that convert
tips for optimising forms
muti-channel lead generation.
If your digital marketing and lead generation efforts need a boost, or you're looking for some inspiration, then this free guide is for you.
You can become the lead generation master in your business!